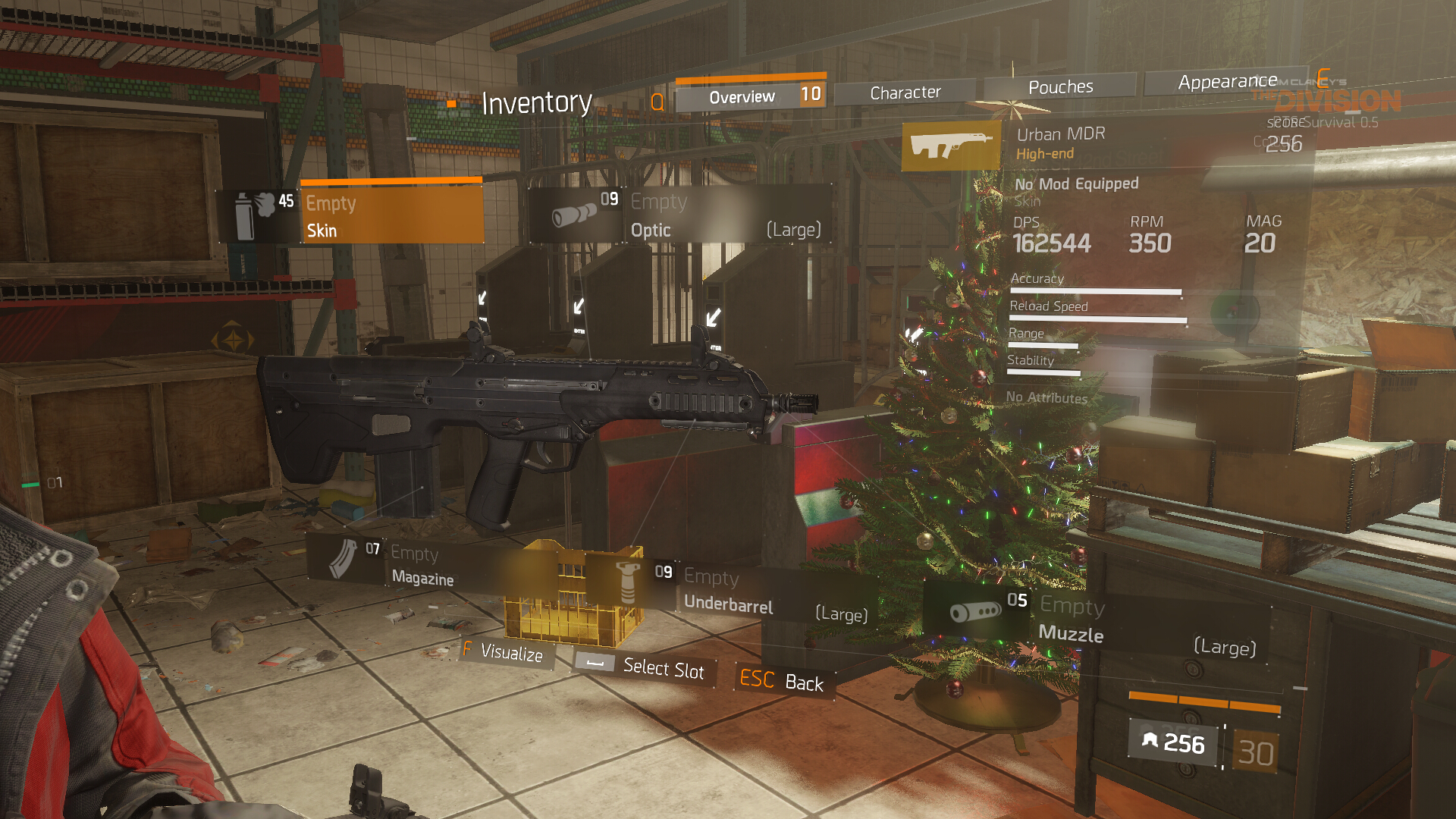 Originally named the BLIND System MDR Rifle to be paired with the BLIND gear set, however the BLIND gear set was re-released as Banshee's Shadow gear set. This rifle was released with v1.5 / Survival as the Urban MDR.
Rolled Attributes
| Attribute | MinValue |
| --- | --- |
| WeaponDamageAssaultRifleBaseModBonus | |
| NPCArmorDamageModifierDefaultBonus | |
Loot Sources
Below is a list of how you can acquire Urban MDR. Based on the loot tables, you can acquire items from NPC drops, Mission rewards or from Vendors.
The context field is used to try and provide a little extra context, like DZ bracket or the difficulty mode of a mission or incursion.
Possible Gear Scores
| Level | High-End |
| --- | --- |
| 30 | 163 |
| 31 | 182 |
| 32 | 204 |
| 33 | 229 |
| 34 | 256 |
Compatible Weapon Mods
Magazine
Muzzle
Optic
Underbarrel