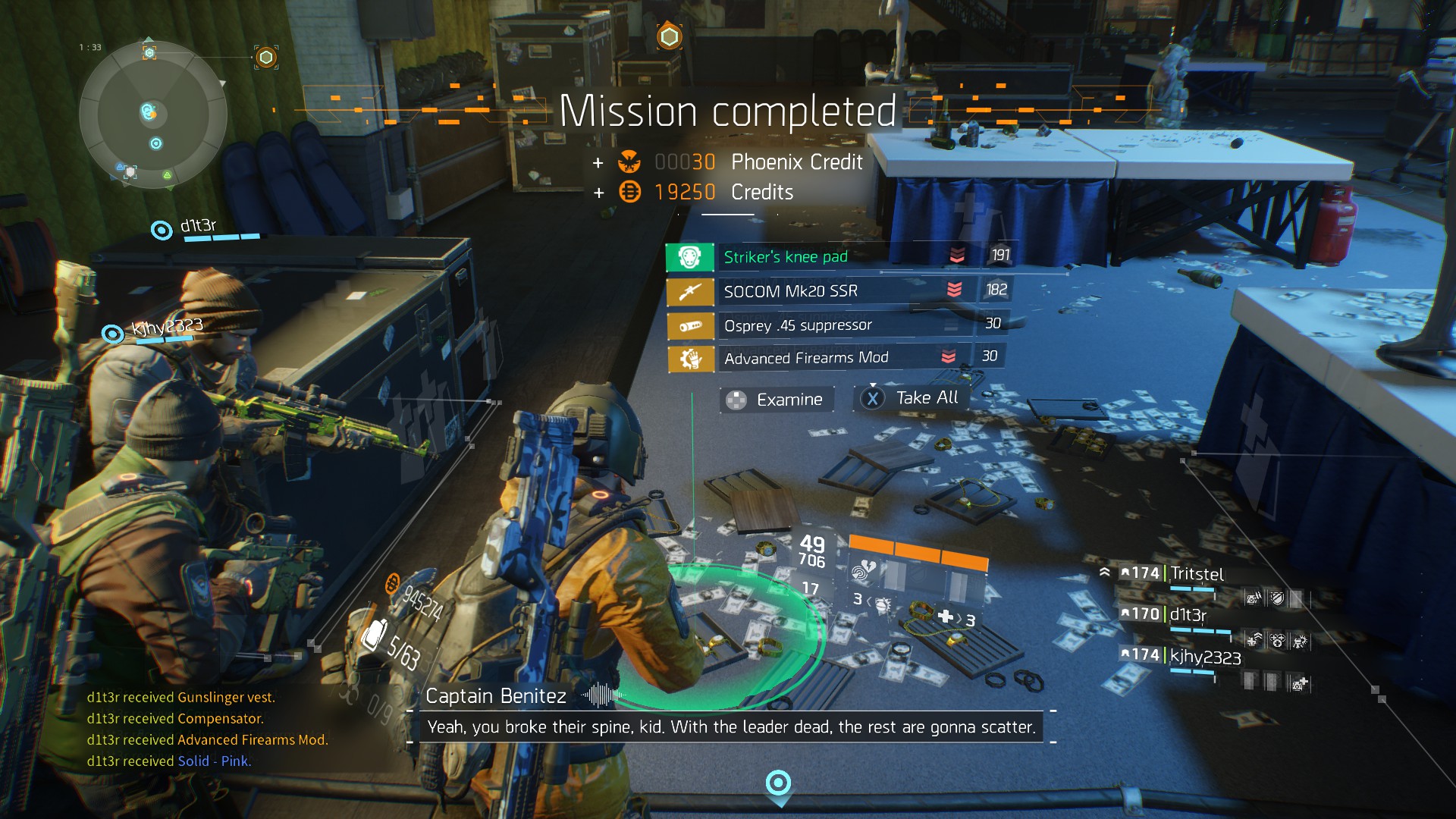 Version 1.1 of Tom Clancy's The Division has been released and so far the general consensus is that it was a great improvement. Within an hour or so, there were screenshots of players beating the Incursion on Hard difficulty. Locations of all the new gear set items have been discovered. A new gear set item has been discovered that will come in a later release. Dailies have been fixed. Finally, we will be closing out our giveaway for a Metro and includes The Division with this evening daily reset.
Incursions Update
Many new features to love with this update and so far the issues have been minimal. Updates include new content, new daily and weekly activities, trading feature, report feature, improved HE loot drops and more. Feedback looks good so far.
Many issues have been addressed hopefully. The infamous missing dailies issue has been confirmed to be resolved. I have reviewed the game archives and have found the schedule has been extended to May 25th, 2016. In the event it looks like it could run out, we can alert Massive in advance. Also, the new daily and weekly activities have hard coded schedules that go into September & August respectively.
During the state of the game stream this morning on the Official Twitch channel, Massive stated that they will give out an undisclosed amount of Phoenix credits to accomodate those who were effected by the outage of dailies.
Gear Sets
Gear sets are probably the most talked about topic at the moment. We have updated our database with the most up to date information including the talent and stat bonuses, blueprints to craft them and where you can acquire the items (provided by /u/t149 on the Division subreddit. Just visit the gear sets page for more information.
Also, a new gear set, Juggernaut's Battlegear has been found in the archives that looks as to come in a later update. It looks to be a definitive tanking gear set which will likely come in handy in challenging Incursions.
LootCrate Giveaway
We will close out our giveaway for a Metro themed LootCrate that includes The Division with this evening daily reset (1000 AEST, 0000GMT/UTC, 1900CST).
To be eligible for this give away, simply follow Division Field Guide on Google +, Facebook, or Twitter AND post a comment below of what you love most about Tom Clancy's The Division.
Get $5 off your first month by using my referral link
An update to the giveaway, we decided to giveaway 2 LootCrate Gaming crates instead of 1. So make sure you get your entry in on time. We will contact announce the winner on our social media channels and with redemption instructions.